HOSPITAL TOUR: Makati Medical Center's OSS relieves ER and surgical room congestion
Its outpatient surgical suite (OSS) offers a short-term stay in the hospital where billing and doctors are available for easier patient flow.
The Makati Medical Center (MakatiMed), one of the premier hospitals in the metropolitan capital of the Philippines, has established an outpatient surgical suite (OSS) to free up its congested surgical and emergency rooms (ER), where over 1,481 patients are served daily.
MakatiMed also invested in cutting-edge equipment such as its TomoTherapy machines and Computed Tomography Scanner to treat and diagnose some of the country's most common health problems like cancers and heart ailments.
Healthcare Asia recently visited MakatiMed for a quick tour to check out the hospital's latest facility and most advanced equipment.

The OSS tour
Dr. Saturnino Javier, MakatiMed medical director, said they invested P30m (US$528,373) to create the OSS as a one-stop-shop centre. It has three operating rooms, cashiers, and a separate room where staff can check patients' vital signs. He said the planning and launching of the centre took four months.
Although the OSS is an extension of the hospital's main surgery suites and ER departments, Javier said the new suite provides the advantage of a shorter stay for the patient since the OSS offers all services in one area.
"It's an easy-out kind of service with a goal in mind of having it like a one-stop shop so you have the billing there, the cashier, and the doctor in attendance to your case," he said, adding that patients will not face the usual lengthy process of being admitted and discharged.
"After that minor procedure, you're assured that you will be out right away," he said.
By relieving the emergency care units and main surgical suites in MakatiMed — which are the busiest in July and August — will now focus on critical surgical procedures instead.
When asked why MakatiMed chose to invest in an extension in the hospital rather than ambulatory centres, Javier said the latter would require more efforts for emergency response measures.
"[If it's ambulatory] you're going to stay off-site, away from the main hospital. [Ambulatory centres] are certainly doable but you just have to be able to contend with those provisions [emergency response measures]," he elaborated.
The outpatient surgical suite can accommodate around 20 to 30 minor procedures each day which covers general surgery and procedures in the fields of ophthalmology, gynecology, and dermatology.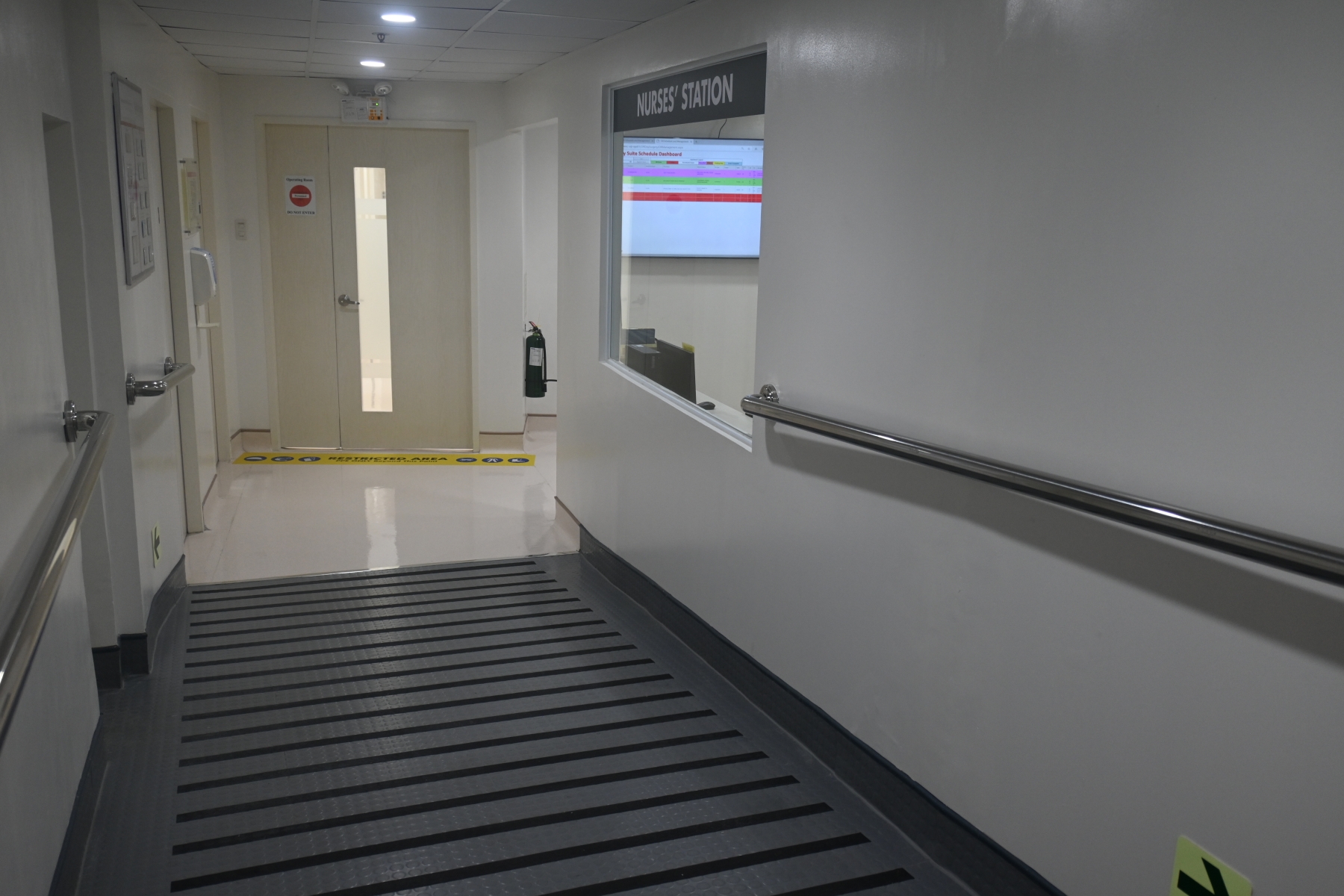 Retrofitting
The 300-metre OSS was already built but it had to be retrofitted to become a safe and sterile operating room environment.
"This is the area beside our current emergency room so this had to be walled off and separated exclusively for its minor operations, which is the thrust of the outpatient surgical suite," said Javier
The whole suite has a nurse station, three operating rooms, recovery areas, a consultation room for checking of vital signs, two registration areas, and a billing, payment and releasing area.
Outside the operating rooms is a sanitation stop for MakatiMed staff to dispose of their medical wastes properly and wash up before and after surgical procedures.
Their waiting areas have LA-Z-Boy chairs installed where patients can feel comfortable whilst waiting for their procedure and a short recovery area for post-surgery evaluation.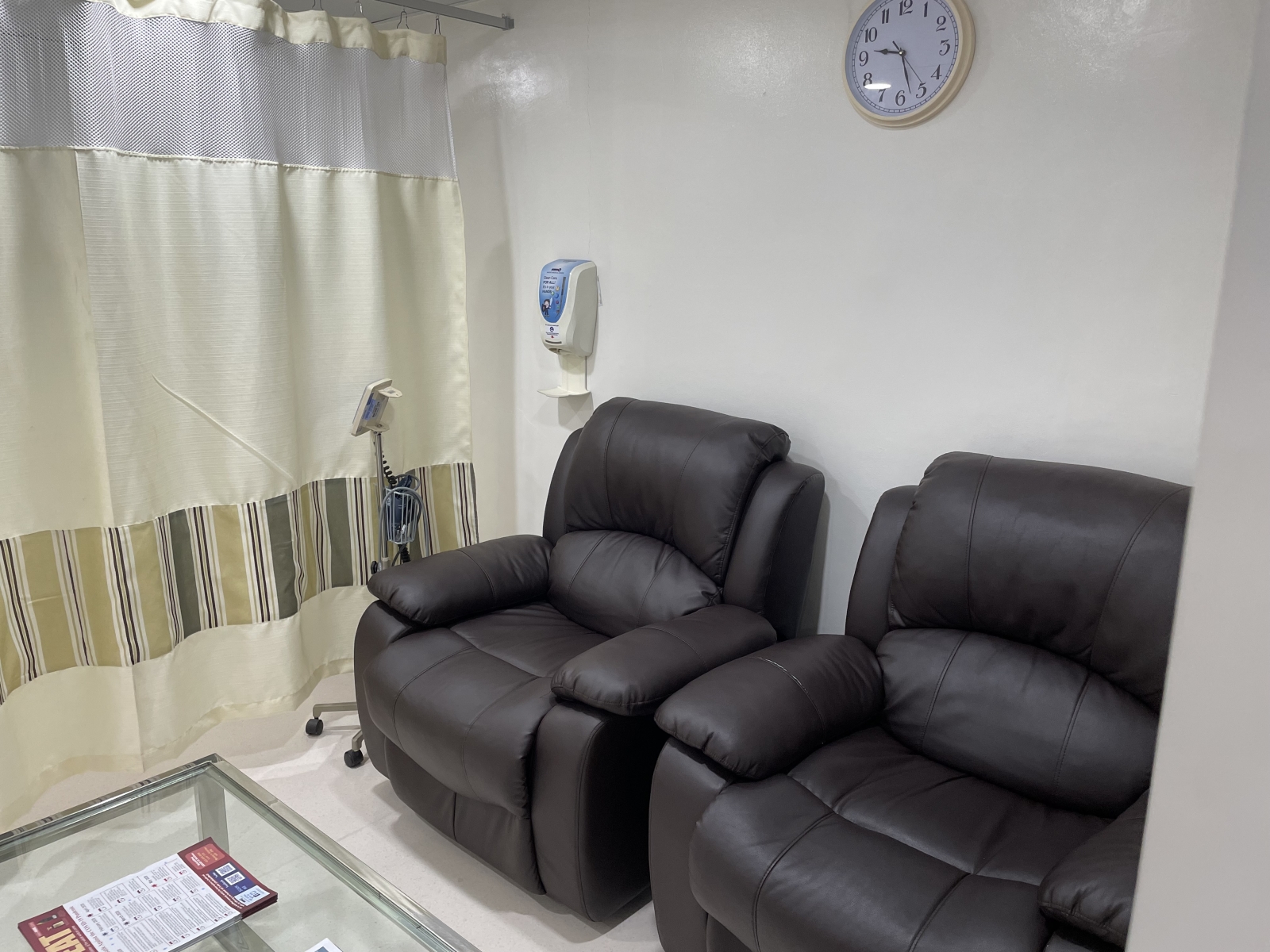 MakatiMed's OSS is handling local anaesthesia procedures but expects to expand more procedures requiring moderate sedation, which requires anaesthesia machines, said Javier.
"This will now be the second phase that we intend to build and construct as an expansion plan for the outpatient surgical suite," Javier said.
Advanced treatment machines
One of the most high-tech and expensive equipment at MakatiMed is the TomoTherapy machine which is valued at over P160m (US$2.8m). Data from MakatiMed's PET and TOMO team showed that 24 patients are being treated daily at the TomoTherapy Radiation Centre.
"The TomoTherapy machine is indicated for certain types of malignancies as a form of treatment and also for high-resolution imaging that will provide the most important diagnostic findings, but mostly for treatment as well," said Javier.
TomoTherapy services are handled by board-certified radiation oncologists and radiologists, who have gained their training and expertise locally and globally. The latest data in 2015 showed that they have 22 active consultants, who have made MakatiMed their main area of practice.
The other advanced machine is the PET-CT scanner, located at the Positron Emission Tomography (PET) Imaging Centre. In-house data showed that the imaging centre accommodates over four to six patients per day, who require more detailed diagnosis and surveillance of diseases.
The imaging centre is being used for the hospital's diagnostic testing, facilitating speed in physicians' determination of which treatment best suits the patient.
The centre hosts the PET-CT scan, which is a combination of two separate exams that provides doctors with an accurate and clearer picture of the patient's overall condition.
Due to this precise imaging, PET-CT scans are performed for the diagnosis and detection of cancer, identifying the spread of cancer cells in the body, assessment of tissue metabolism and viability, evaluation of neurological issues such as tumours, seizures and memory disorders, and so on.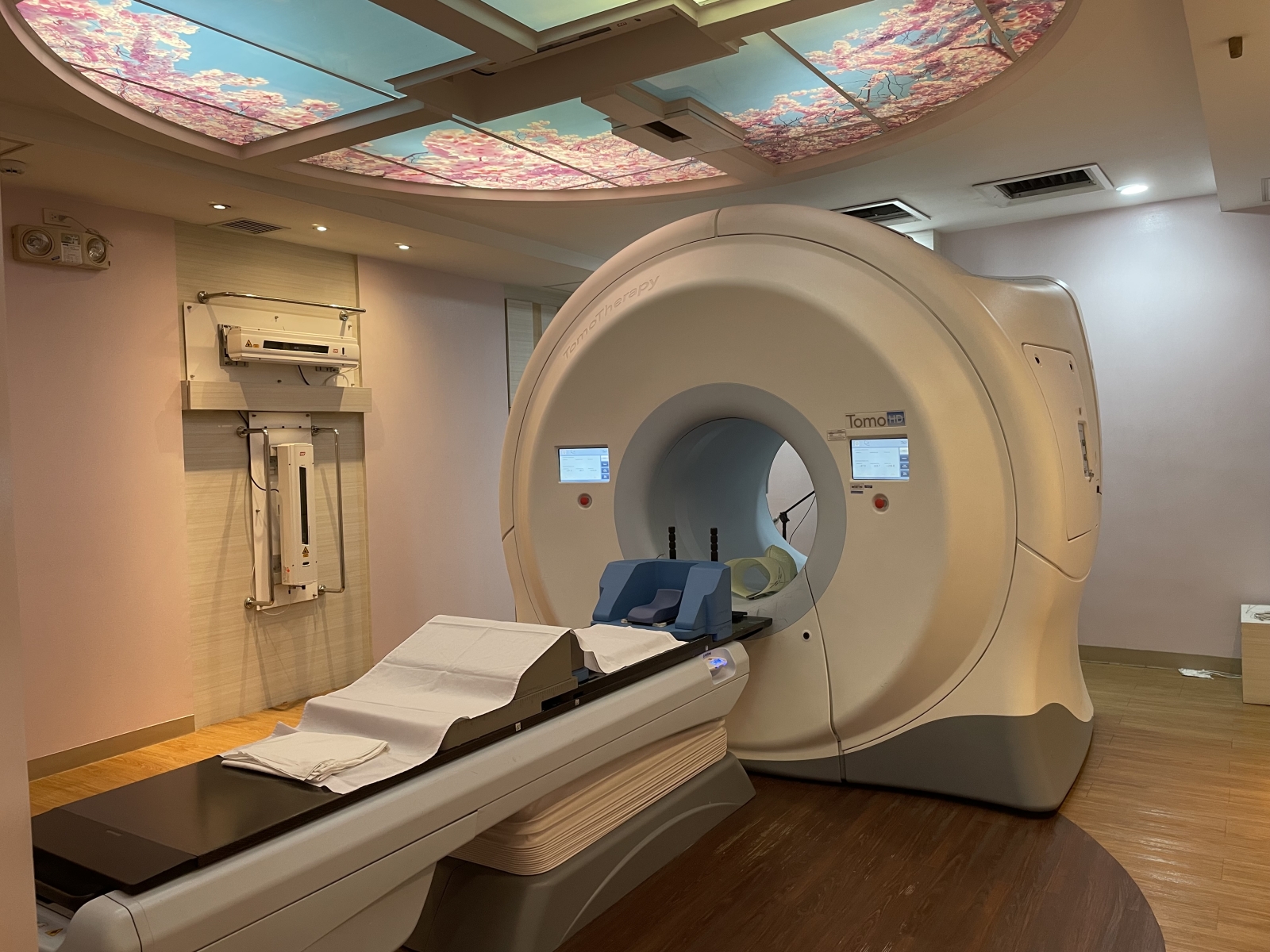 When purchasing state-of-the-art equipment, Javier shared that they undergo "sound financial analysis" of the equipment or technology.
"We have to make sure that you are conscious of the revenue expectations as well because this will become vital to be able to purchase more and be able to serve more," he said.
Also, they consider how the equipment will address communities, better patient outcomes, and productivity.
Top-notch service
MakatiMed is aiming to expand its services to a wide range of surgical operations by coming up with more advanced technology across all surgical fields, Javier said.
"Whether it's oncology, gynaecology and obstetrics, paediatrics, cardiology, even neurology, we will be able to extend quality and top-notch care to all of this disease," he said.
Whilst emphasising that he is not downplaying other disciplines, the MakatiMed medical director cited the top three Philippine health problems that his hospital is trying to focus on addressing: cardiovascular diseases (CVD), cerebrovascular diseases, and cancers.
"A lot of attention is being devoted to these diseases because we would like to be aligned with the goals of the Department of Health in addressing the most common disease entities in the country," he explained.
CVDs, which are diseases of the heart and blood vessels, are also the leading cause of death in the Philippines. Data from the Philippine Statistics Office, CVDs are part of the larger group of non-communicable diseases (NCDs), which is responsible for 72% of deaths in the country in 2021.
Cancers are the leading cause of death worldwide and 189 of every 100,000 Filipinos are stricken with cancer, according to a study by the University of the Philippines' Insitute of Human Genetics and National Institutes of Health. The study also revealed that 96 patients are killed by cancer every day.