Quality HealthCare Medical Services Ltd. bags three trophies at the 2022 Healthcare Asia Awards
The digitalisation of medical services improved their efficiency and accuracy, saving more lives in the process.
Quality HealthCare Medical Services Ltd. (QHMS), Hong Kong, the leading primary healthcare provider with over 150 years of history in Hong Kong, has earned three major trophies at the 2022 Healthcare Asia Awards. The company took home the Primary Care Provider of the Year, Patient Care Initiative of the Year, and Service Delivery Innovation Initiative of the Year titles at the prestigious event.
Digital transformation for a seamless primary healthcare service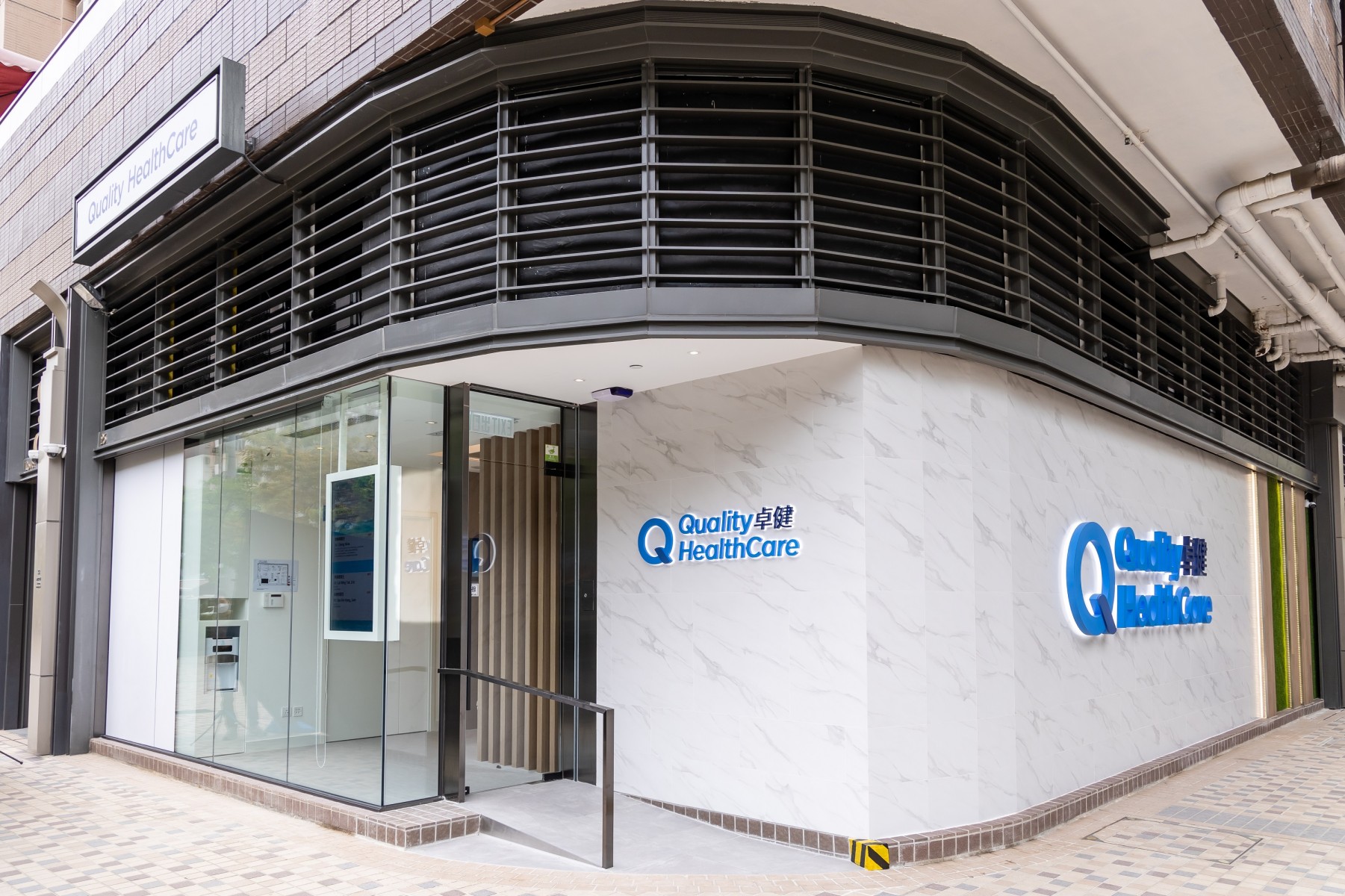 (QHMS launched its first smart clinic in Yuen Long Yuccie Square.)
QHMS' first Smart Clinic and its achievements in digital transformation demonstrate its essential role as a primary care provider. With the announcement of its new brand evolution, QHMS strives to practice the new future of healthcare whilst developing its all-inclusive digital health services. This aims to provide seamless customer experience, more efficient workflow, and better infection control.
QHMS revealed that its Smart Clinic in Yuen Long Yuccie Square, launched in April, implements the digitalised operation to provide an efficient and high-quality medical experience. With the application of the digitalised procedure, healthcare professionals can serve clients more fluidly through mobile tablets and digital devices. Physical examination data such as blood pressure, blood oxygen level and heart health records, can be transmitted to the clients' mobile phones in real-time via tablets. Most clinical processes are also completed in a paperless manner to improve process efficiency and ensure clients' safety, whilst at the same time, being environmentally friendly by reducing carbon footprint. Most importantly, their healthcare professionals can have more time to connect with clients and care for their needs as administrative work for each client is reduced with the help of technology.
Additionally, QHMS's digitalised healthcare service offers an alternative for clients on how they wish to receive healthcare consultation. E-ticketing and e-booking functions are available on the QHMS mobile app for clients who wish to visit QHMS medical centres. On the other hand, those who opt for virtual consultations are accommodated via digital means. Clients who complete the virtual consultation before 3pm can enjoy same-day medicine delivery service.
Innovative service delivery
Digital transformation also addresses the clients' need through a series of automation projects. Along the public's immense need for PCR test, QHMS provides electronic report to the customers within 24 hours. The high accuracy and short turnaround time of test reports essentially offer assurance to the public who are stressed by the uncertainty of infection risk, or people who are under a tight schedule to submit proof for work or cross- border travel.
QHMS added another remarkable digital enhancement with the launch of automation project for physical checkup, replacing the traditional, heavy X-rays, CT scans, MRI, and PETfilms with digital versions. With this, different healthcare items across clinics can now be simply consolidated into one single digital health record providing a clearer medical history to both healthcare professionals and the client. It also effectively shortens the traditional laboratory report handling turnaround time from a few days to now 15 minutes.
"We are honoured to receive the recognition from the Healthcare Asia Awards. With our extensive networks of private clinics and healthcare expertise, we always shoulder the public's health and well-being. We take every available opportunity to improve our service and process for our customers. We will continue devoting resources to developing digital healthcare services to establish the healthcare ecosystems with more accessible services." said Elaine Chu, General Manager of Quality HealthCare.
Support the public to fight the pandemic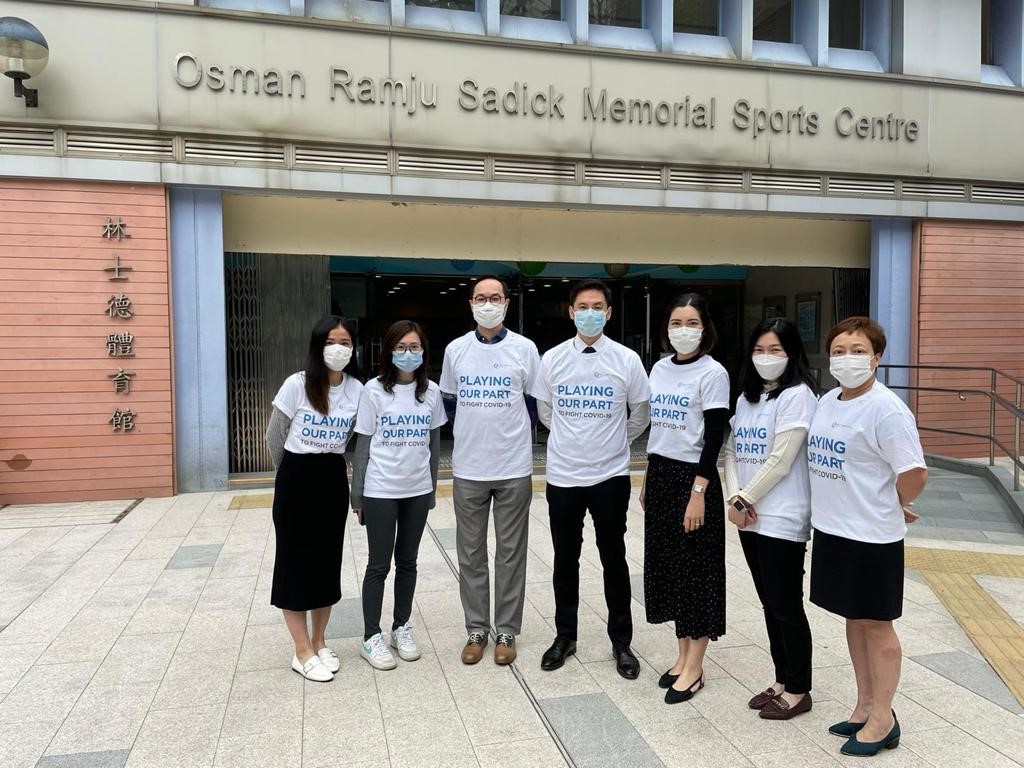 (QHMS plays a part in fighting the pandemic by providing professional services at Community Vaccination Centres, one of them located at Osman Ramju Sadick Memorial Sports Centre.)
The digital transformation of the healthcare giant was crucially important amidst the pandemic. During this period, the company have been committed to providing professional and reliable services to fight the pandemic together with the public. QHMS supports the government's COVID-19 programme by operating two Community Vaccination Centres, supporting three COVID-19 Vaccination Stations at public hospitals, providing vaccination at clinics and offering out-reach vaccination services to schools and residential care homes.
To support the government's initiatives in dealing with the unprecedented situation, QHMS has completed 825,000+ doses of COVID-19 vaccine to the public as of April 2022. Furthermore, it offered over 99,000+ PCR tests and released a series of educational videos through its webpage and social media channels. These videos helped inform the public of different COVID- related facts.
In view of the changing customer needs amid the epidemic, virtual consultation becomes an alternative for clients to receive medical consultation to mitigate the risk of cross-infection. The company revealed that since the launch of the virtual consultation service in 2020, they have delivered almost 10,000 video consultations for their clients, with the daily usage reaching three digits amidst the peak of the 5th wave of the pandemic.
Their virtual consultation service covers general practitioner and specialist consultations, mental health, dietetics and dedicated dental services and extends to traditional Chinese medicine service this year. The healthcare provider also actively expands their network and explores transformation through the launch of DigiHealth Point at The Quayside. It is where their medical professionals who provide virtual consultation and back-end technology support team will be converged to provide one-stop and seamless online healthcare services and promote a brand new service model.
Go beyond tradition to provide all-round healthcare services
QHMS foresees that healthcare is no longer about seeking help when people are sick but staying well by predicting and preventing illness. Their digital health report function is a new and unique feature on the mobile app. It captures health data including BMI, blood pressure, blood glucose, and total cholesterol records for better self-management in daily life. Personalised health assessment tools and online health information allow clients to understand their health risks and take care of their health from anywhere and anytime.
"Moving into the new healthcare era, we will continue devoting resources to bringing in innovative ideas to equip us to be the trusted healthcare partner of the public. We will bring in young generations with the same ambition and partner with innovative healthcare start-ups and corporates, to establish the healthcare ecosystems with more accessible services," said Elaine Chu, General Manager of Quality HealthCare.