Medtronic Philippines bags two accolades for Healthcare Excellence
The world's leading medical device company has been recognised for its commitment to innovation, quality, and patient care.
Medtronic Philippines has been recognised for its outstanding contributions to patient care and hospital partnerships at the 2023 Healthcare Asia Medtech Awards. The awards recognize companies that have demonstrated excellence in innovation, quality, and patient care.
Medtronic Philippines was honoured with two prestigious awards: Patient Advocacy Program of the Year - Philippines and Hospital Partnership of the Year - Philippines. These awards highlight the company's commitment to improving patient access to therapy and improving the quality of life of patients with complex and challenging conditions.
The Patient Advocacy Program of the Year - Philippines award recognises Medtronic Philippines' efforts to create adaptive technologies that put control in the hands of patients. The company's groundbreaking healthcare technology solutions have helped alleviate patients' concerns and improve their quality of life. Medtronic is involved in various therapy areas, including Deep Brain Stimulation (DBS), which is a therapy option for movement disorders.
Medtronic has been a global leader in DBS therapy and development for over 25 years. To date, more than 175,000 Medtronic DBS devices have been implanted to treat Parkinson's disease, epilepsy, essential tremor, dystonia, and obsessive-compulsive disorder (OCD). DBS is a type of functional neurosurgery in which electrodes are implanted inside the brain to target specific areas with the goal of symptom control or palliation. DBS uses a small pacemaker-like device, placed under the skin of the chest, to send electrical signals through extensions and very thin wires (leads) to an area in the brain that controls movement.
Last December 14, 2022, the first case of DBS in Philippine General Hospital (PGH) was done by the UP-PGH X-Linked Dystonia-Parkinsonism (XDP) Team. The procedure was done on a 54-year-old patient who had been living with XDP for 14 years. XDP is a neurodegenerative movement disorder usually diagnosed in Filipino patients with maternal ancestry on the island of Panay in the Philippines. Management involves the combination of pharmacologic, surgical, and non-pharmacologic interventions.
"This first case of DBS in PGH is one step forward in achieving the vision of PGH's Department of Neurosciences of being a centre of excellence and leadership in Neurosciences-related services dedicated to the underserved Filipinos," Dr Gerardo Legaspi, PGH Director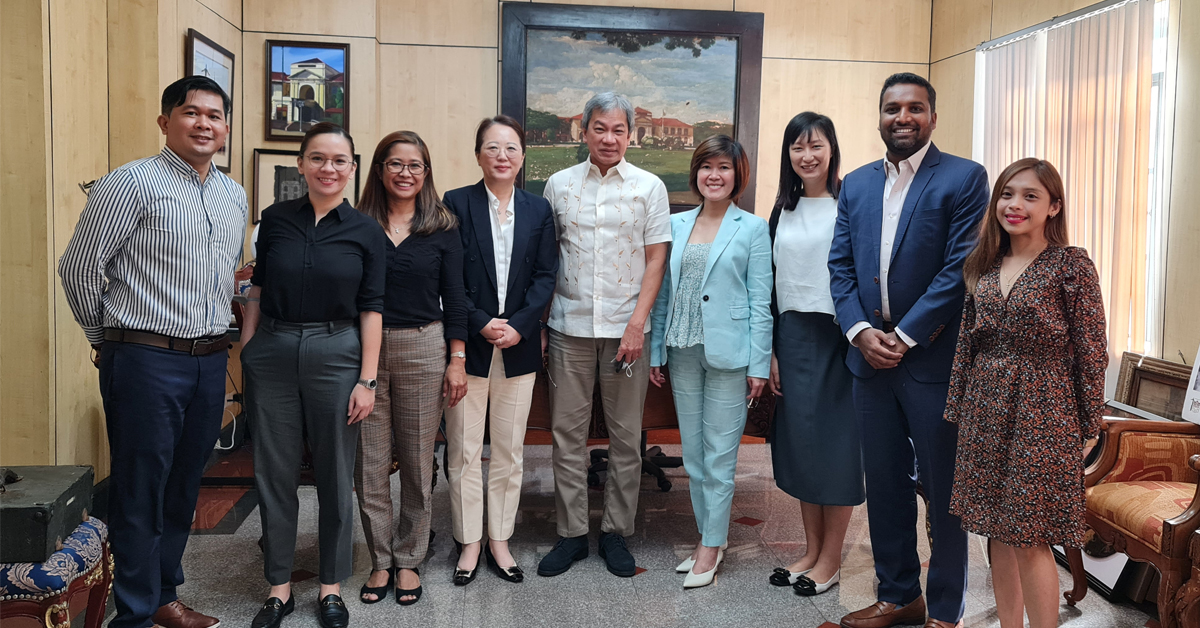 The Hospital Partnership of the Year - Philippines award recognises Medtronic Philippines' collaboration with St. Luke's Medical Center-Global City (SLMC-GC) to provide scientific services for hospitals. Philippines has recently completed 216 Transcatheter Aortic Valve Replacement (TAVR) procedures successfully. The scientific partnership involves Medtronic's support to analyse TAVR therapy and clinical outcomes data through Scientific solutions for hospitals service, which can help optimise clinical practice and enhance patient care.
TAVR is a minimally invasive approach to treating symptomatic severe aortic stenosis (AS) for patients who are unable to undergo open-heart surgery. Left untreated, severe AS can lead to heart failure and an increased risk of sudden cardiac death.
"St. Luke's is at the forefront of adopting innovative and lifesaving therapies like TAVR. The partnership with Medtronic will enable generating regional clinical evidence which can help create more awareness and access to TAVR therapy in the Philippines," Dr Arturo Dela Pena, President, and CEO of SLMC-GC said.
Dr Fabio Enrique Posas, TAVR's pioneering implanter in the Philippines and SLMC-GC's Section Head of the Center for Structural Heart and Endovascular Interventions highlighted the importance of being on the forefront of medical research and technology, stating that "my goal is that no Filipino dies or goes untreated because of the absence of optimal interventional services and that no Filipino has to fly abroad to receive treatment."
The partnership between Medtronic Philippines and SLMC-GC is expected to propel awareness and access to a lifesaving, minimally invasive therapy for Severe Aortic Stenosis and pave the way for more scientific research on Transcatheter Aortic Valve Replacement in the region.