Japan tops global survey for most number of hospitals
Thirty-three of the most developed countries were part of the survey.
With a total of 8,300 hospitals, Japan is the country with the most number of hospitals in the world, according to a survey by Radar Healthcare.
Japan is followed by the US, South Korea, Germany, and France.
Metrics were also measured to find out the quality of healthcare in each country.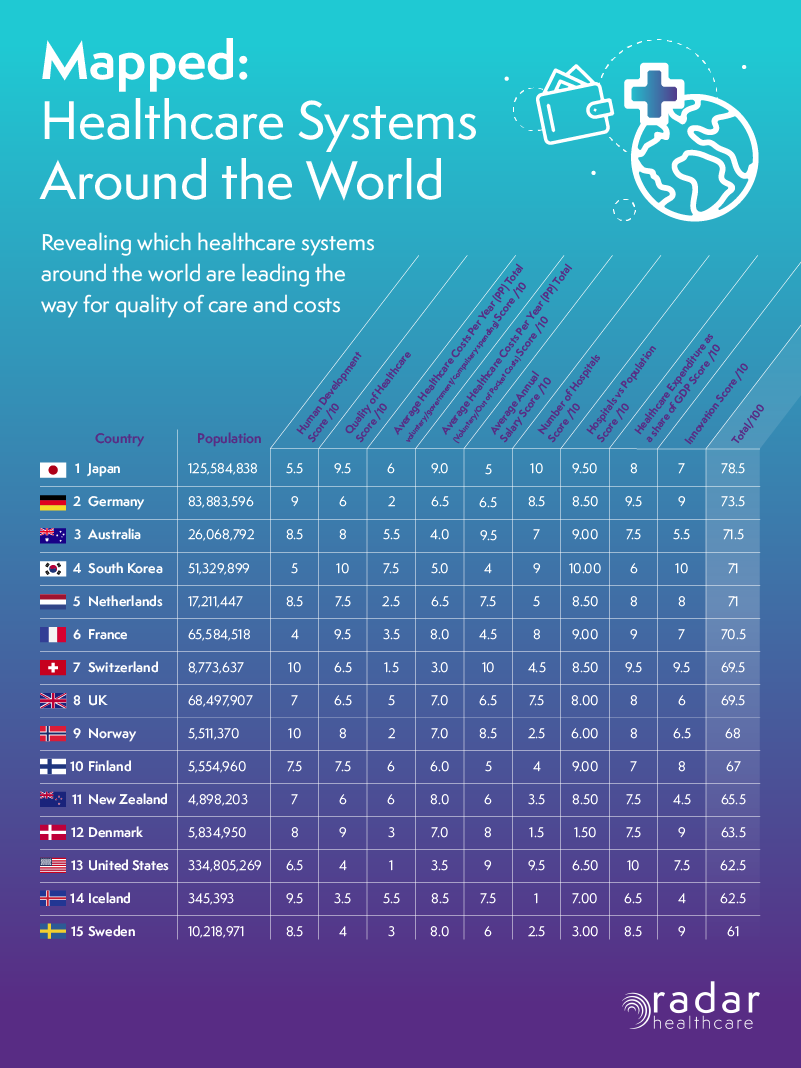 Japan remained at the top with a score of 78.5/100. It had a perfect score of 10 in the number of hospitals, 9.5 in the number of hospitals versus the population and another 9.5 in the quality of healthcare.
READ MORE: China's medical devices sales seen to exceed $42b in 2022
"Learning and taking inspiration from impressive international healthcare systems, such as those found in Japan, could certainly be a wise move for those wary of embracing ever-evolving technological advancements. Ultimately, the best way to tackle the ongoing challenges healthcare systems around the globe continue to face is to drive improvements by learning from one another," Head of Customer Experience at Radar Healthcare Chloe Weatherhead said.
Japan is followed by Germany, Australia, South Korea and the Netherlands with the top healthcare systems in the world.