/TAITRA
Taiwan healthcare innovators aim to provide people-centric healthcare
Startups and medical technology firms do not want to sacrifice patient comfort in care.

Just like in other countries, medical technology and startups in Taiwan invested in cutting-edge technologies such as artificial intelligence (AI) and the Internet of Things (IoT). But for them, modern developments must also integrate people-centric approaches.
During the Medical Fair Taiwan held from June 8 to 10, the Taiwan External Trade Development Council (TAITRA) said firms that participated in the event create tailored solutions that will benefit patients and healthcare professionals.
At the opening ceremony, Dr. Pi-Sheng Wang, deputy minister of Taiwan's Ministry of Health and Welfare, said he agreed with TAITRA that being people-centric is an essential concept of the medical industry. He cited examples such as telemedicine, which he said the government is supporting through laws and regulations.
One of the exhibitors in Taiwan, Wellell, manufactures a mattress that not only eases the workload of nurses and caregivers, but also prevents the discomfort of patients lying on the mattress for treatments in hospitals.
It provides specialised pressure-relieving support surface solution that inflates in 20 minutes and optimises pressure relief care for hypersensitive patients.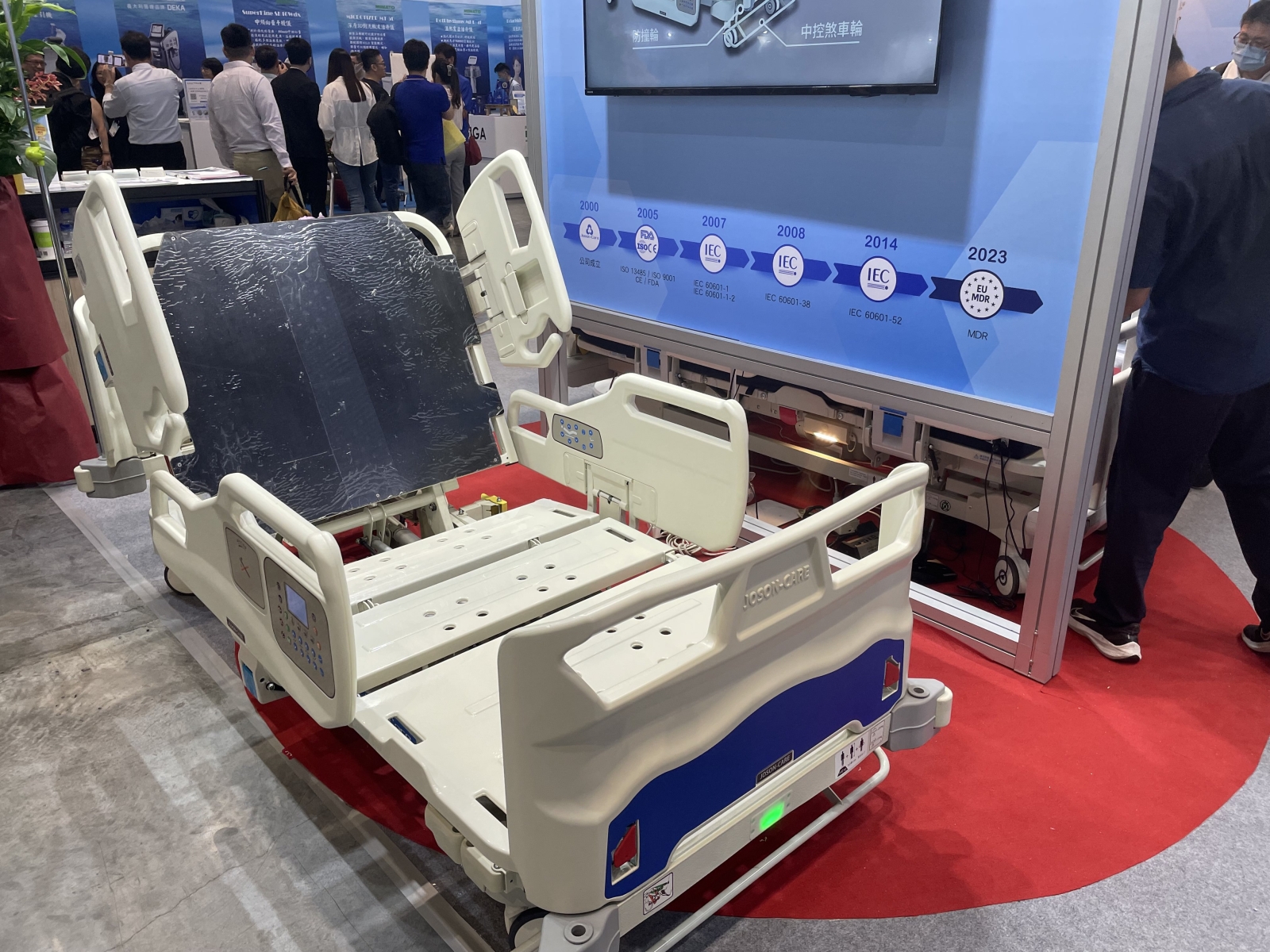 Sigma Care, another Taiwanese exhibitor at the event, provides an ICU bed that can be customised in different variations depending on the needs of patients or instruction of their doctors.
Tech upgrades
Researchers at Kaohsiung Medical University were able to leverage the technology to diagnose Attention-Deficit/Hyperactivity Disorder. It can solve the challenges in traditional diagnosis of ADHD based on the behaviour rating scales, which is over-subjective and inaccurate.
Another exhibitor at the fair, dBio, produced a smart insole that combines AI and IoT technology to accurately detect movement, allowing users to access complete and detailed data about their foot pressure, center of gravity, exercise intensity, and caloric expenditure.
The smart insole is also comfortable and suitable for athletes who would want to monitor their movement whilst performing tough exercises, dBio's Edward Chou said during his presentation.
"We are able to offer you data that your smartwatches can't tell you. For example, your exercise intensity, instantaneous speed, and also through your app, you're able to compare yourself and your friends to make it more fun," Chou told the media.
Unmask the mask business potential
When the face masks business declined in the post-pandemic era, most firms selling masks almost went out of business.
But CSD, a Taiwan manufacturer that has been creating face masks even before COVID-19, still pursues the mask business not just for consumers but for markets that constantly use them for work environments such as construction sites and cleaning rooms.
"There is still a big potential in [selling] masks in the industry. In the past few years, we have been focusing on COVID-19 but that is not the entire picture of the mask market," Willy Wu, international sales specialist at CSD, said.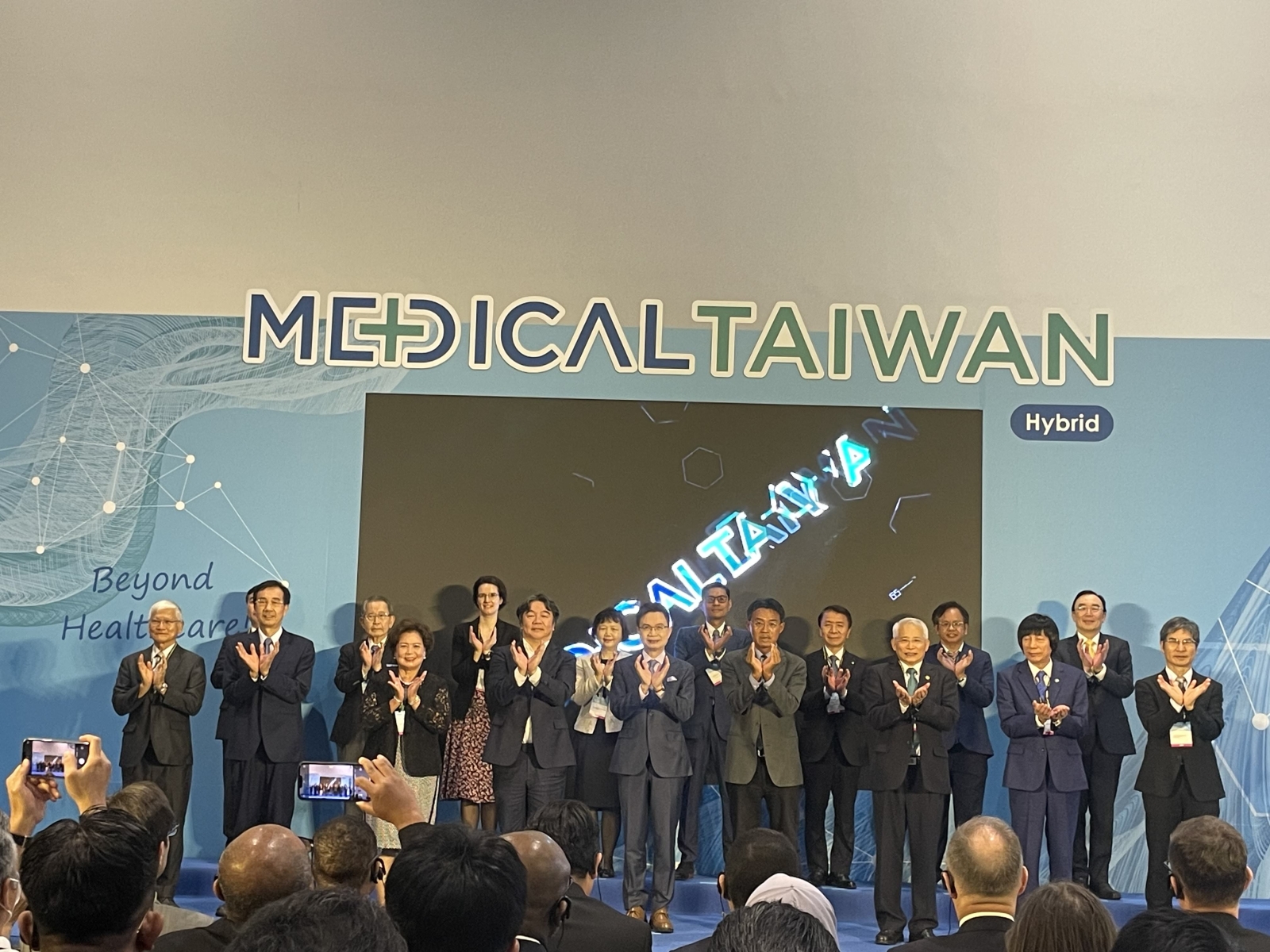 Another Medical Fair exhibitor, R&R, also showcased its masks. But their products are more diverse as they also make heat patches, water bags, and ice packs which are very popular with athletes.
Over 230 exhibitors, which featured innovations in healthcare, visited the three-day Medical Fair.