Sunway Healthcare Group soars at Healthcare Asia Awards 2023
It has demonstrated superior performance in areas of leadership, technological innovation, customer service, and product development.
Private healthcare group Sunway Healthcare Group (SHG) won big at the recently held Healthcare Asia Awards for its world-class customer service, sustainability initiatives, innovative use of smart hospital technologies, and the integration of traditional and complementary medicine into Western healthcare.
This is evident through a recent paradigm shift by one of the group's units - Sunway Fertility Centre (SFC). SFC employed a more personalised, patient-centric approach – recognising the patients' expectations to receive excellent customer service by international clinic standards.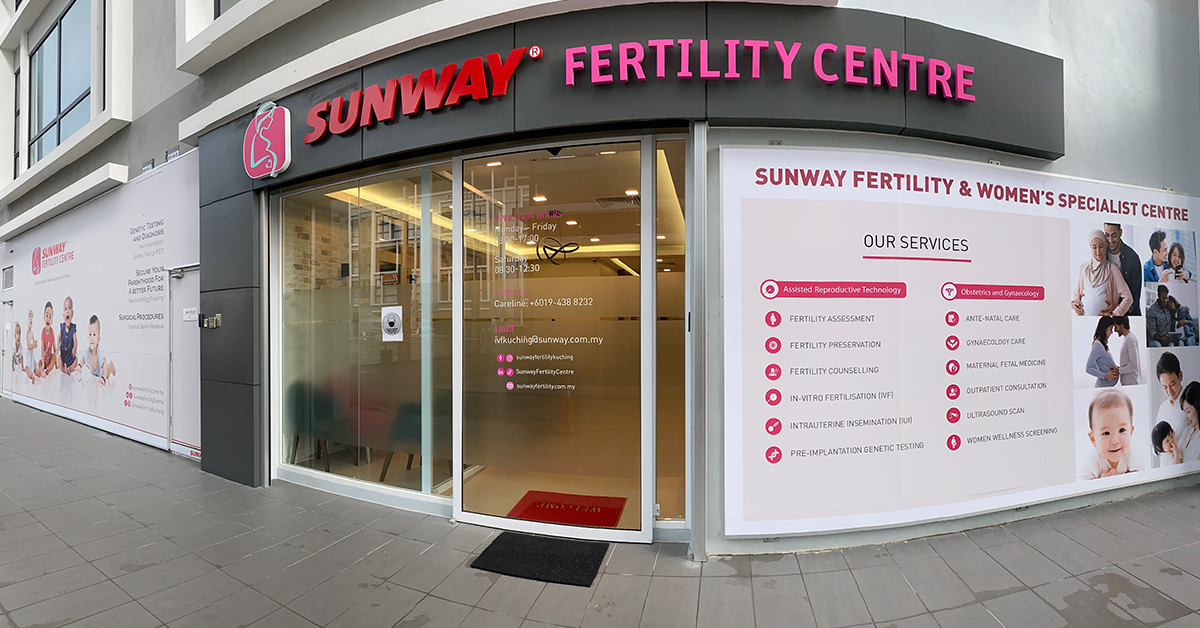 The outstanding customer service practices have been possible through the unit's identification of core areas for excellence: patient journey, awareness, technology, recognition, and its people. The 2022 customer service index of the company retained the 2021 index of 99%, which increased from 94% in 2020. Word-of-mouth referrals remain its strongest growth channel.
SFC's 2022 growth also included the setup of 2 new IVF laboratories in Sunway Medical Centre Velocity and Sunway Fertility Centre Kuching. The team of embryologists grew from five to 10 and a geneticist. Its team of 11 multi-racial specialists cater to patients' multicultural needs. Patients who have a gender preference for their personal comfort can also choose from its eight female fertility specialists.
"The patient experience programme is long-term and continuous, to provide patients with the quality of care and service excellence that surpasses expectations," the company said.
The success of its customer service function has been recognised by the awards programme as SFC wins the Customer Service Initiative of the Year - Malaysia award.
Meanwhile, the group's Sunway Traditional and Complementary Medicine (TCM) Centre married the traditional and cultural practices of the East with the modern, technology-driven approach of the West to provide leading-edge clinical practices. It represents a multidisciplinary approach to providing medical care to patients coupled with holistic and complementary approaches to healthcare.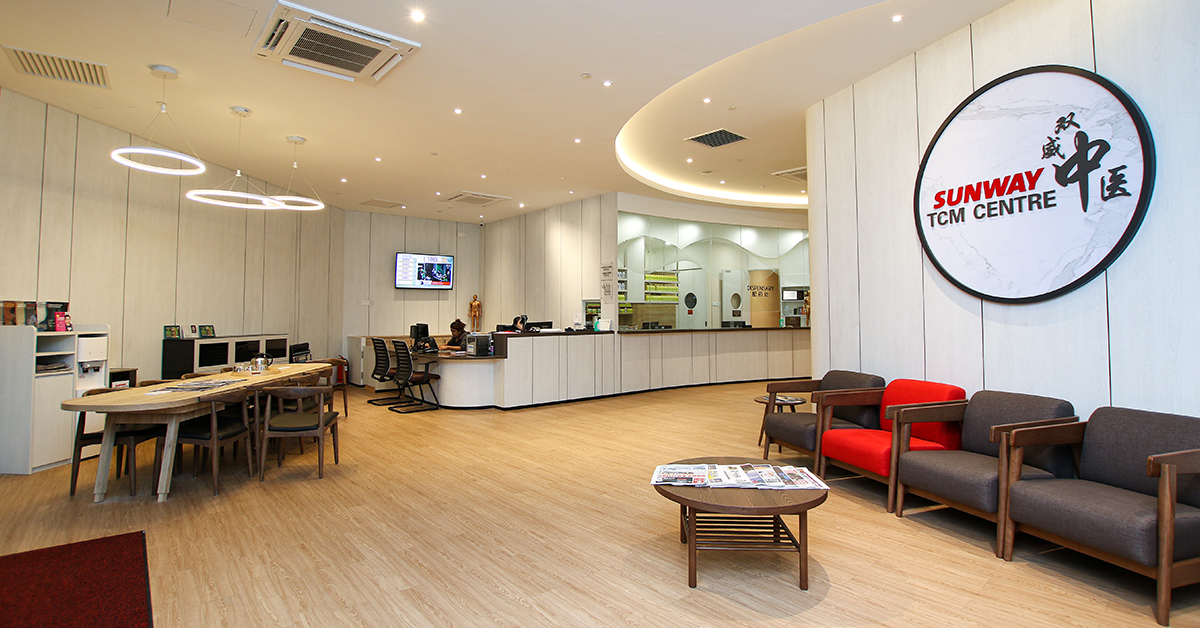 The integration with modern medicine offers avenues into advanced health system attributes that are essential in achieving universal health coverage. This aligns with the centre's goals in optimising health through value-based medicine, maximising the quality of life and clinical outcomes through personalised, evidence-based clinical care, and providing exceptional research and education.
With a strong focus on the effective, safe, and quality services provided to the community, the centre provides a multidisciplinary approach. The centre is managed by a trained and certified medical doctor, who was formerly trained in Integrated Medicine from China, thus ensuring patients are provided with effective and safe medical care.
The centre also takes additional care in ensuring that the herbs and medicine used in treatments are quality-assured by a certified pharmacist.
Sunway TCM Centre has been recognised by the awards programme as the recipient of the Health and Wellness Initiative of the Year - Malaysia.
At the same time, Sunway Medical Centre Velocity (SMCV), another one of SHG's units, is the first hospital in Malaysia to commit to Race To Zero - a global campaign led by the United Nations on a mission to achieve net zero greenhouse gas emissions by 2050.
As part of its commitment to the campaign and to achieve the company's sustainability goals, SMCV ensures that its hospital is supporting sustainability goals in these categories – energy, waste, transportation, food, and water. This is being done through various energy-saving initiatives.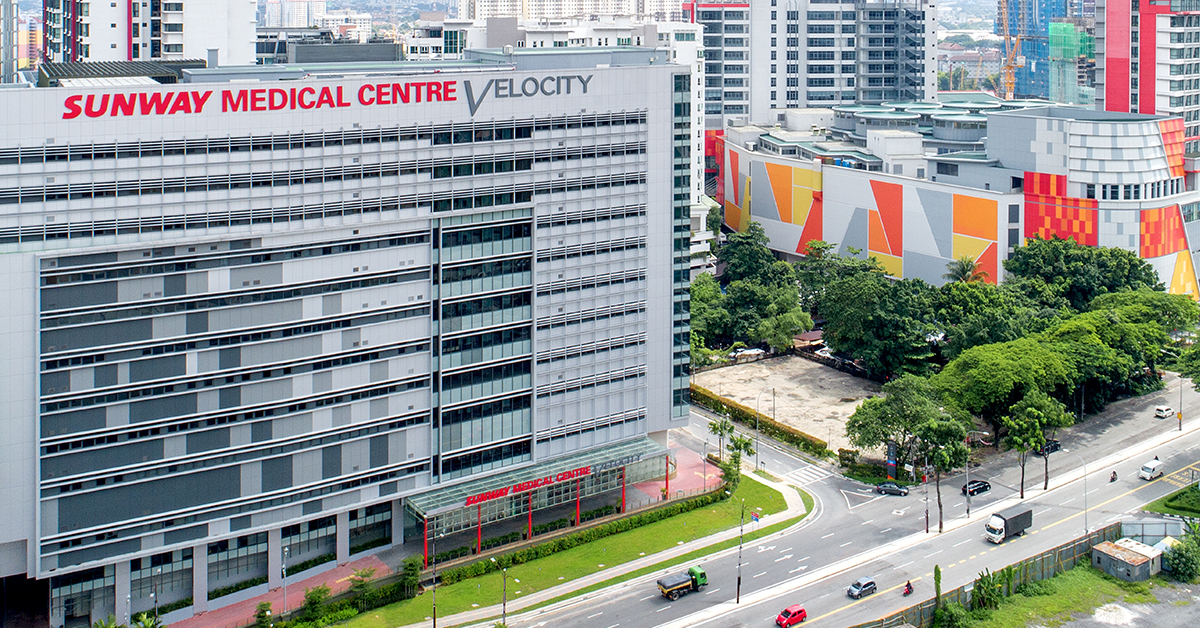 Amongst the hospital's notable initiatives include the lowering of the Building Energy Index to 289.97 kWh/year/m2 in 2022, the reduction in general waste and increase in recyclables through the placements of waste segregating and recycling bins, as well as the increase in the number of sales for 'Go Green' meals – which was implemented to encourage staff to eat more greens.
These sustainability initiatives brought recognition to SMCV, as they clinched the ESG Programme of the Year - Malaysia award.
Lastly, as SHG's flagship hospital, Sunway Medical Centre (SMC) is committed to being at the forefront of smart hospital technology in Malaysia. With the goal to transform Malaysian private healthcare, the company is constantly looking for innovative ways to enhance patients' experience whilst keeping their comfort and well-being paramount.
SMC is the first in Malaysia to acquire the da Vinci Xi 4th Generation Surgical System in January 2022. It also houses cutting-edge robotic surgery systems. These technologies allow the hospital's surgeons to make complex surgeries simpler and enhance surgical performance with increased precision, less post-operative pain and faster recovery times.
The hospital is also the first in Southeast Asia to install a digital Positron Emission Tomography/Computed Tomography scanner from United Imaging Healthcare in May 2022, providing the best NEMA resolution scores in the industry, as well as greater imaging clarity and accuracy in detecting small lesions.
These innovations enable SMC to achieve recognition in Malaysia's smart hospital industry through continuous investments in technology and as the hospital with the most sub-specialities. This led to SMC's win in the awards programme's Hospital of the Year - Malaysia category.
The Healthcare Asia Awards aims to honour hospitals, clinics and other healthcare providers that have risen above the challenges and made a remarkable impact by innovating and reinventing initiatives to better serve patients and protect employees.